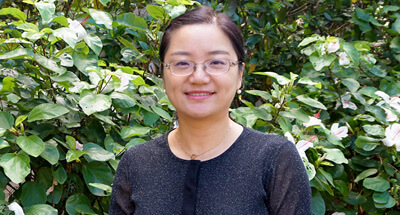 Wei Zhang
Professor, Department Chair
Office: Saunders 239
Telephone: 1 (808) 956-7689
Email: weizhang@hawaii.edu
Website
---
Browse My Publications:

Background
As a nation with a growing population of immigrants and aging adults, the United States has been increasingly experiencing social problems of health disparities related to these vulnerable social groups. Hawaii is among the states that have the highest percentages of immigrant/migrant, multiracial, and elderly populations, which, to some extent, represents the future demographic profile of the United States. As a sociologist, I am interested in the social dimension of health for immigrants and aging adults in Hawaii and beyond, including the United States and the Asia-Pacific. Please contact me if you share a similar interest and vision with me. I will be happy to share stories of my academic journeys and seek collaborations with you.
Education
PhD, Sociology, The University of Texas at Austin, 2007
MS, Statistics, The University of Texas at Austin, 2005
MA, Sociology, Nanjing University, Nanjing, China, 2002
BA, Sociology, Nanjing University, Nanjing, China, 2000
Courses
SOC 354: Survey of Medical Sociology
SOC 476: Social Statistics
SOC 476L: Social Statistics Laboratory
SOC 605: Statistics for Regression Analysis
SOC 605L: Regression Analysis Laboratory
SOC 606: Research Methods and Design
SOC 716: Advanced Medical Sociology
SOC 718: Seminar in Aging, Culture, and Health
Research
Specializing as a medical sociologist and methodologist, my primary research interest is to examine health disparities of vulnerable populations such as racial/ethnic minorities, in particular, Asian Americans and aging adults. To that end, I use advanced and mixed research methods (both quantitative and qualitative). In examining health disparities, I primarily focus on the interplay of social factors, including cultural traits, social support, socioeconomic status, neighborhood conditions, and activity engagement. I have been actively collaborating with colleagues and graduate students over the past years and our works appear in high impact refereed journals such as Journal of the American Geriatrics Society, Journal of Aging and Health, Social Science & Medicine, Health & Place, etc.
Community Engagement
To facilitate dialogues between academic and local communities, I have successfully organized two high-profile Healthy and Resilient Aging conferences at UHM campus since 2016. I have also implemented a community-based participatory research (CBPR) approach in conducting my research projects involving healthy aging among local Chinese adults. To this extent, I have reached out to key stakeholders in Chinese communities in Honolulu and I have been regularly attending their events and offering talks.