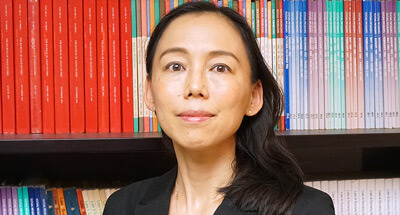 Aya Kimura
Professor
Office: Saunders 214
Telephone: 1 (808) 956-2706
Email: kimuraa@hawaii.edu
Website
---
Browse My Publications:

Background
I grew up in Japan and Singapore, always interested in issues related to environmental sustainability. I first pursued an MA in Environmental Studies and became convinced of the need to address both ecological and social justice issues. To further explore these topics, I decided to take on a path of Ph.D. in Sociology/Rural Sociology. I began to focus on the relationships between technoscience, sustainability, and power, and these are the themes that continue to interest me. In my teaching and my research, I often use food as an entry point to examine the big questions about environment-human relations, mobilization and dissent, and marginality. I like eating and cooking food, but I would say that the topic of food (and body) is a wonderful gateway for harnessing sociological imagination.
Education
PhD, Department of Sociology/Rural Sociology, University of Wisconsin-Madison, 2006
MA, Environmental Studies, Yale University, 2001
BA, International Legal Studies, Sophia University, 1997
Courses
SOC 305: Women and Health
SOC 318: Women and Social Policy
SOC 367: Sustainability, Technoscience, and Social Justice
SOC 400: Food, Body, and Women: Analysis of Biopolitics
SOC 478: Analysis in Field Research Methods
SOC 609: Seminar Qualitative Research
SOC 670: Sociology of Sustainability
Research
At the broadest level, my research examines the intersections of technoscience and environmental justice. More concretely, I have written on politics of nutritional science and bio/fortified food (or the idea of "smart food"); citizen science; post- Fukushima nuclear accident politics of gender and science; and food politics in Hawai'i. In terms of area expertise, I have written a book based on fieldwork in Indonesia as well as in Japan. My more recent works have focused on Japanese cases, covering issues such as food insecurity, food education, consumer cooperative movements, and citizen science after the Fukushima nuclear accident.
Community Engagement
I have organized talks around sustainability, Fukushima nuclear accident, and citizen science that are open to the public.