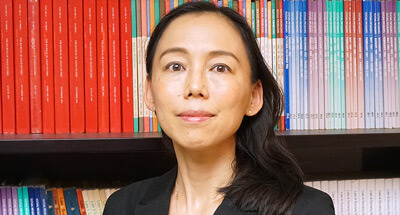 Aya Kimura
Professor
Office: Saunders 240
Telephone: 1 (808) 956-2706
Email: kimuraa@hawaii.edu
Website
---
Browse My Publications:

Background
Since I was a little kid, I was concerned with the environmental problems (In my effort to save water, I asked my little sister to wait to flush and I would go and flush once for two people - not a great solution for the global water problem, but I was serious). Maybe it was because I saw effects of hyper-industrialization growing up in Japan and Singapore. First studying environmental laws and policy, I came to realize that inequality and differences in power were at the root of the ecological problems- this is why I chose sociology. The youth today is facing and will face enormous challenges to address the social-environmental problems. I am committed as an educator to work with students to explore these difficult questions of livability and precarity.
Education
PhD, Department of Sociology/Rural Sociology, University of Wisconsin-Madison, 2006
MA, Environmental Studies, Yale University, 2001
BA, International Legal Studies, Sophia University, 1997
Courses
SOC 305: Women and Health
SOC 318: Women and Social Policy
SOC 367: Sustainability, Technoscience, and Social Justice
SOC 400: Food, Body, and Women: Analysis of Biopolitics
SOC 478: Analysis in Field Research Methods
SOC 607: Seminar in Methods of Content Analysis
SOC 609: Seminar Qualitative Research
SOC 670: Sociology of Sustainability
Research
I research intersections of technoscience, sustainability, and power relations in society. Topics that I have published on include agro-food issues, energy, citizen science, fermentation, agrobiodiversity, food security, and feminist political ecology.
Community Engagement
I have been active on the issues of agro-food issues in Hawaiʻi. I organized various community events deepen discussions on inequality and sustainability of food and agriculture. I sit on the board of an organic farm.