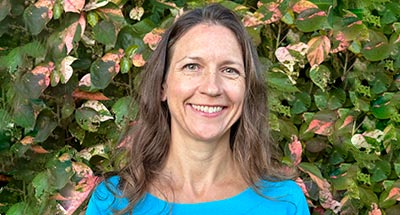 Colleen Rost-Banik
Instructor
Office: Saunders 210
Telephone: 1 (808) 956-4861
Email: mcrb@hawaii.edu
---
Browse My Publications:
Background
Coming from a family of teachers, I played school as a child, giving my imagined students straight As, or what I thought to be the alternative, "crooked As." Always following my intellectual curiosities, I've taken a circuitous—and very fulfilling—route to the intersection of sociology and education. All throughout, I've been interested in how people understand the world around them, how they are socialized into these understandings, and how this varies across time, place, and culture. I'm specifically attuned to how people understand, experience, and resist racial and economic injustice. Instead of giving "crooked As," I work with people to interrogate and reimagine how society is structured. My hope is to collectively build a world wherein the basic necessities of life are guaranteed for everyone.
Education
PhD, Education, University of Minnesota, Twin Cities, 2019
MA, Sociology, University of Hawaiʻi, Mānoa, 2015
Masters of Theological Studies, Harvard Divinity School, 1999
BA, Religious Studies and Psychology, DePaul University, 1996
Courses
SOC 100: Introduction to Sociology
SOC 180: Introduction to International and Global Studies
SOC 300: Principles of Sociological Inquiry
SOC 352: Survey of Sociology of Education
SOC 362: Sociology of Gender
Research
My research focuses on higher education as a site of struggle, a tool that can be used for liberation or control. This inherent tension within education's potential is a question and promise with which I continuously wrestle in my scholarship and activism. I specifically study how people are socialized into movements for racial and economic justice—and how this socialization positions people for inclusion and/or exclusion in society and engagement in democracy.
Community Engagement
Because I incorporate civic engagement in the classes I teach, I am regularly knee-deep in loʻi kalo alongside students in UH's Mālama I Nā Ahupua'a (MINA) program or walking students through the steps to submit testimony to the legislature on issues they have researched and consider important. I co-lead a scholar collective called Hawai'i Scholars for Education and Social Justice, which uses research to promote dialogue and create an informed consciousness about public education in Hawai'i. Additionally, I facilitate a creative writing program with women who are incarcerated.