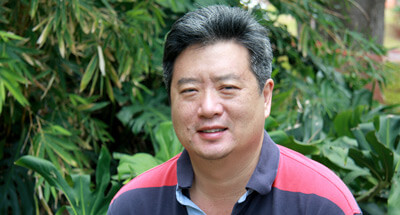 Sun-Ki Chai
Professor
Office: Saunders 237
Telephone: 1 (808) 956-7234
Email: sunki@hawaii.edu
Website
---
Browse My Publications:
Background
I've always been interested in the study of society, and sociology was my first major as an undergraduate. However, I also had an interest in computer programming, which was hard to square with my interest in sociology, so I eventually got a Master's Degree in computer science. After working for a while (including lecturing in the UHM EE department) and a detour in journalism, I eventually decided to return to the social sciences, getting my PhD in political science. I eventually turned full circle and have returned to the beginning as a professor of sociology. Nowadays, the fields of sociology and computer science are far less distant than they used to be, and much of my work revolves around the intersection of the two fields.
Education
PhD, Political Science, Stanford University, 1994
MS, Computer Science, Stanford University, 1984
BS, Mathematical Science, Stanford University, 1983
Courses
SOC 214: Introduction to Race and Ethnic Relations
SOC 218: Introduction to Social Problems
SOC 300: Principles of Sociological Inquiry
SOC 321: Survey of Sociological Theory
SOC 358: Sociology of Korea
SOC 611: Classical Sociological Theory
SOC 715: Seminar in Current Issues in Sociology
SOC 725 (Alpha): Seminar in Race and Ethnicity
SOC 751: Development in Asia
Research
My professional life has been devoted to innovation in social science theories of culture and behavior, as well as the development of more valid and reliable techniques for integrating such theories into software architectures. My main empirical interests are identity-based conflict and violence, as well as the effect of cultural interactions on national economic and political development, with an area focus on Asia-Pacific dynamics. My computer science background is in artificial intelligence with a specialization in information search and classification.
Community Engagement
I grew up in Honolulu, and both of my parents were former faculty at UH Mānoa (I lived on campus when I was a small kid). I feel a strong loyalty to Hawaiʻi, and am particularly concerned about the brain drain and the lack of economic diversification. I've been active in building connections between UH and local technology businesses, with a hope to use the unique blend of cultural and technical knowledge that the University has to help boost our economy. I am beginning to get involved with Korean-American community groups, and hope to engage more in that arena in the future.