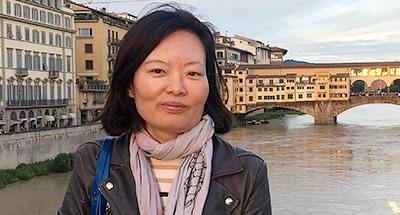 Myungji Yang
Associate Professor
Office: Saunders 216
Telephone: 1 (808) 956-8362
Email: myang4@hawaii.edu
---
Browse My Publications:
Background
Born and raised in South Korea, where large political spectacles characterized by the fall of the military regime, democratic transition, and radical student activism and labor movements occurred in the 1980s and 1990s, I became naturally interested in contentious politics, social movements, and social transformations. I was curious about what made college students and workers turn into revolutionaries, sometimes at the risk of ruining their own lives; how large-scale social mobilization from below was possible under the brutal military regime; and how the authoritarian legacies remained in the postauthoritarian years and impact democratic life and political norms. This led me to study sociology as an undergraduate and write my MA thesis on the political strategies of the Park Chung Hee regime (1961-1979). Earning my PhD in Sociology from Brown University in 2012, I continued my career as a political sociologist. Before I joined the sociology department at UH Mānoa, I was in the political science department at UH Mānoa from 2013 to 2020. I have served as a visiting fellow at the USC Korean Studies Institute (2015-16), MaxPo (2019-20), and the Netherlands Institute for Advanced Study in the Humanities and Social Sciences (2020-21).
Education
PhD, Sociology, Brown University, 2012
MA, Sociology, Yonsei University, South Korea, 2003
BA, Sociology and Korean Literature, Yonsei University, South Korea, 2001
Courses
POLS 160: Introduction to International and Global Studies
POLS 305: Global Politics/Comparative
POLS 307 (Alpha): Topics in Comparative Politics: Country/Regional
POLS 340: Korean Politics and Society Through Film
POLS 390: Political Inquiry and Analysis
POLS 640: Comparative Politics
POLS 680: Asian and/or Pacific Politics
SOC 100: Introduction to Sociology
Research
My broad research interests include political sociology, sociology of development, social inequality, social movements, and East Asia. I am a political sociologist who studies the ways in which the relationship among historical legacies, political institutions, and civil society shape political processes and outcomes. Pursuing comparative historical and qualitative methods, I am interested in understanding the social origins of contemporary political dynamics and outcomes. My research has appeared at Politics and Society, Mobilization: An International Inquiry, Urban Studies, Sociological Inquiry, among other venues. I am the author of From Miracle to Mirage (2018, Cornell University Press).